Learning is an empowering and personal journey. However, for some, it can be an experience that is both daunting and overwhelming.
At Haven Nook, we understand that for some young people, full-time education can be difficult, particularly following a period of illness, absence or disengagement. If appropriate, we can work in the home environment or at an alternative location to positively scaffold a transition into school.
Home learning interventions are tailored to specific needs, and are sensitive to past-experience and current circumstances.
Transitions and Therapeutic Interventions
Any period of transition into Haven Nook School is led by our SEN and Pastoral teams. Arrangements or support strategies are explored and then agreed with parents, carers and students. Our teams provide regular well-being check-ins as well as invitations to Q&A sessions, taster days and Family Thrive courses.
Therapeutic interventions, emotional support, home learning and academic excellence can be accessed in a bespoke way. Our combined offering is truly young person centred, reflecting and serving the needs of the individual.
Our aim is to break down barriers to learning to ensure that education is accessible for each one of our students, enabling them to reach their full potential and pursue areas of interest and strength.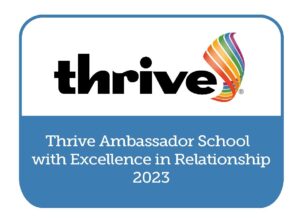 Each student's education plan, their engagement, well-being and progress are all reviewed regularly. We are able to provide:
A combination of online, face to face and home learning.
Short site visits for students.
A reduced, on-site timetable.
The implementation of a mentor.
Therapeutic interventions.
Thrive Approach support for emotional development and regulation.
Daily check-in / check-out sessions with a key member of staff to underpin a student's sense of belonging and value.