Purpose
Transforming outcomes by igniting a love for life and learning.
Vision
To bring inspiration and creativity to children and young adults with, social, emotional and mental health needs.
Mission
Haven Nook School looks to enable each young person's unique potential by unlocking confidence, inspiring change and encouraging self-belief. Our aim is to channel skills and learning to promote achievement in the modern world.
We look to harness individual interests and goals by igniting a love of learning. Our community comprises aspiring individuals shaped by an ethos of nurture and creativity. We strive to meet each young person's unique developmental, social and emotional needs, to boost confidence and encourage a positive sense of self.
Haven Nook offers students an opportunity to develop both personally and academically. We encourage a thoughtful focus on PSHE with supported social interaction. Students leave our care with a fundamental understanding of British values, the ability to be responsible citizens within the community, and successful participants in life.
The Thrive Approach is fostered throughout the school, allowing us to work reparatively to aid emotional regulation whilst building a greater awareness of self.
We offer a broad and balanced curriculum that develops core subject knowledge, vocational interests and emotional literacy. Our holistic approach embraces an intelligent and scaffolded- style of teaching so that learning is aspirational and truly young-person centred.
Our bespoke education programmes respond to the needs of the individual. Haven Nook School provides a creative, stimulating and relevant learning journey for each of our young people.
Together we are unique, united and understood – we are a community of aspiring individuals.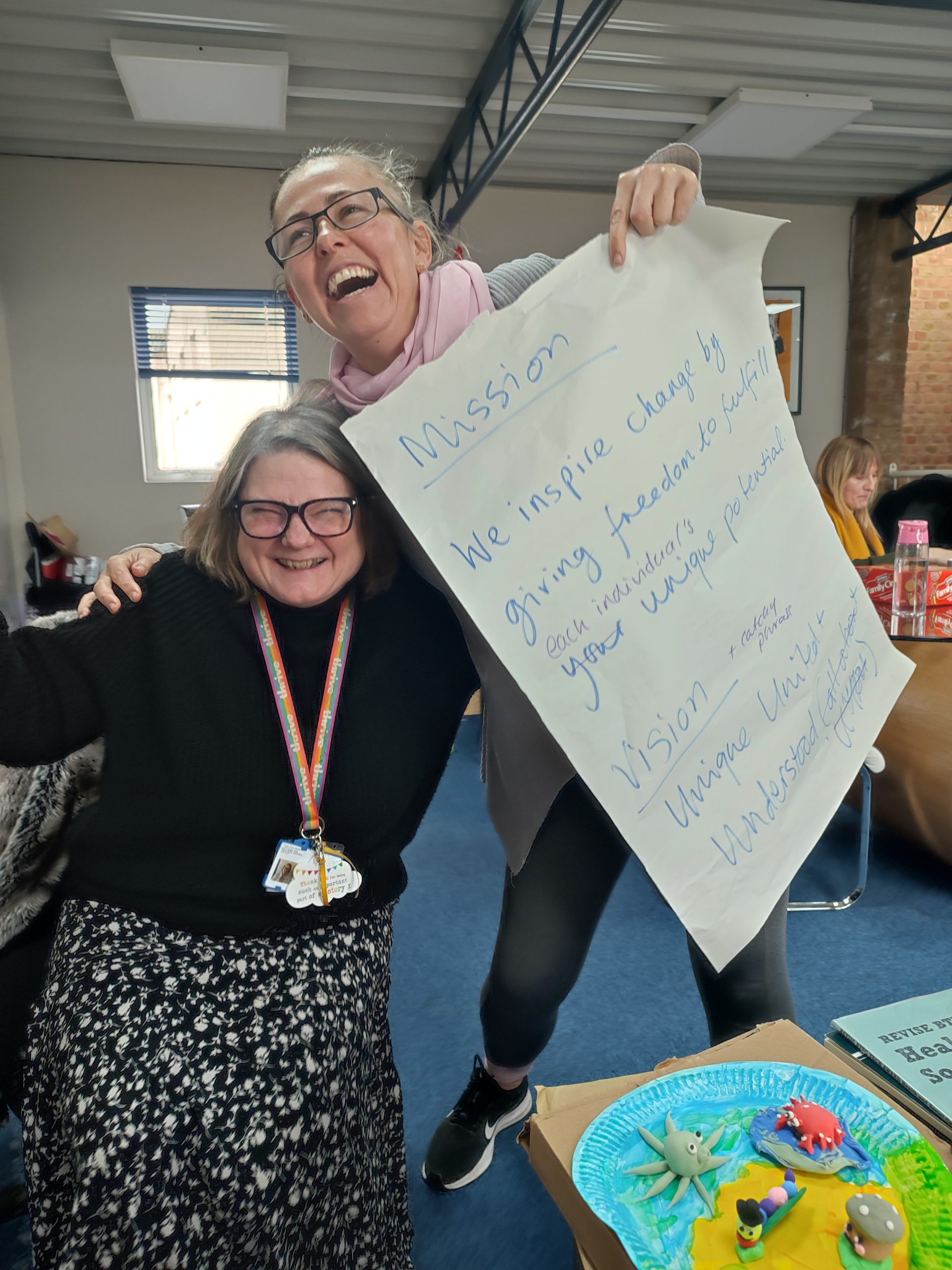 Our Values
At Haven Nook School, we remove barriers to learning with the understanding that every young person, regardless of their background or circumstance, can improve and become a better learner.
Compassionate
We are kind and care about everyone's welfare and development.
Aspirational
We have high hopes of growing Haven Nook and improving the lives of everyone in our care.
Inspirational
We inspire, motivate and encourage everyone to grow and to succeed.
Nurturing
We care for and protect everyone on their growth journey.
Trusted
We are trusted by local authorities, parents and our pupils alike.